About me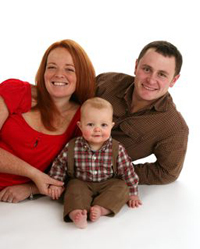 Hi i'm Iain and welcome to my web site.
I completed my instructor training through LDC, and am fully trained in using the LD system. If you are looking for driving lessons in Paisley, Renfrew or the surrounding areas, then please feel free to get in touch.
I live in Paisley with my wife Caroline & son Luca. He is 1 year old at the moment so I suppose you could say that I have been doing a lot of learning myself recently.
Before becoming a Driving Instructor I worked in retail for 12 years. I spent several years training people on a one to one basis, from 16 - 65 & this is when I realised that teaching & training people is what I wanted to do.
My interests are varied and include food – reading about it, watching TV programmes about it, cooking it and of course eating the fruits of my labour. I also enjoy listening to a wide variety of music and if I get a spare minute I'm off exploring the wilds of Scotland on my mountain bike.
Well I hope this gives you a brief Idea about me so please feel free to click here to "Contact me"